Monthly Archives:
August 2017
Guidelines on How You Can Secure Business Funding
Starting Business currently is not complicated. With so many business ideas people can start business anywhere and with very less capital. At some point in the process of starting the business you will need to be funded and this will come from the banks and the lenders. Even when your business is online based you will still need extra funding so that you can promote your business, pay your distributing and marketing staff who are assisting in marketing your brand. The funding that you get will be used for promoting business, and paying the staff who are helping in the growth of your business. Through the improvement of the company's brand and improving the reputation of your company, this will lead to more potential customers and improved sales.
Regardless of the kind of business you are running, securing a business funding is not an easy process. When you apply for a loan with the bank they will run a credit check to know if you will have the right means to pay the loan.
There are tips which can help you to get funding from the banks and other lenders. The first is to work on your credit score. When you apply for the loan, the lender or the bank will run a credit check because they want to be aware if you have any past financial problems that you might have had and this enables them to determine your level of risk. When you have past missed payments, or you have several different lines of credits, regardless of how small, the bank will want to know the reason why you haven't done all the payments or even why you had to borrow funds different times. If you have any failed loan applications, this will affect if the bank is going to offer you a loan or not.
Have a good plan for the business you want to start so that the business can consider your loan application. Starting a business is so easy but despite this being the fact people make mistakes of not to having a well- thought out business plan. A Perfect business plan will help you in the process of applying funds for your funding in the bank. They need to know if you have put any efforts in creating the business plan and this should detail how you are going to invest the money they lend you and what are your expectations in the way of returns.
The other thing is that you should consider the alternatives. Sometimes the business plan might be perfect, and your credit score be ok, but the bank, for one reason or another fail to approve your funding, in this case, you will need to look for an alternative from other sources.
How to Invest Using Fix and Flip Method
Most people fail to make serious investment in their lives. This can be attributed to several reasons including life getting in the way of learning. This makes you lake confidence in the decisions that you make when considering starting a business. In the world of investment, being motivated is a vital thus you need to pay much attention to it. This should not be the case if you would like to make massive amounts of money. With some learning, you can be able to make improve your odds when making money through fix and flip method of investment. The correct and reverse method involves purchasing and selling of land. You buy a property once it s cost is lower than the market price and market it in a higher price for a gain. This notion can be very elusive if you do not have a great idea of how it works. Below are some of the tips that can help you make wise investments through the correct and flip method.
Locating a Fantastic home to invest in is your first step when beginning the correct and flip method of investment. The home you spot available, need to be relatively cheaper than the remainder of the home at exactly the same site. It will be wise to prevent these buildings with structural damage so that it is possible to avoid spending lots of money during the repair procedure. Those structures with cosmetic damage are most preferred, though, they aren't easy to discover. Once you have a property that fits your description, you should proceed to find a private money lender to give you the appropriate loan for the project. Most banks will not be willing to provide you a loan for this project due to its risk. But with confidence in your skills, you will get a private lender who will provide you a loan and also allow you to make the ideal investment.
After getting a property, you need to begin the real work. First, you need to lay down an excellent program that will guide you through the process. A surveyor will be needed before, after and during the job, to guide you through all the processes when doing the minor repairs and removals. After removal and replacement of structures, you will need to move into another phase that involves wiring, plumbing and repainting the home. This might require help from professionals who have skills and expertise.
Once you are done with all of the repairs and the house is at a good shape, you have to think about all of your options. It is prudent that you sell your house privately, for maximum profitability. This will help you avoid fees from realtors and other parties involved in the sale of your property.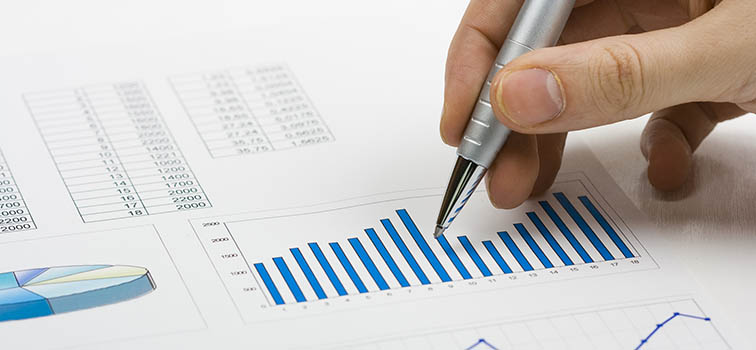 How Can You Secure a Good Business Funding?
One who has been able to start up his or her own small business might be very happy about having achieved this, knowing that running a business is indeed very promising. One might know, however, that when it comes to making this business grow, it is important to have some kind of capital, which might make him or her think of getting a business loan from a bank. However, one might hesitate, knowing that it is not at all easy to get a bank loan, as banks are careful about whom they lend money to. Here, then, are just some things that one should do if he or she wishes to be sure to get the business funding that is needed for the success and the growth of the company he or she has started.
One who wishes to get business funding in order to make the company grow can do a lot of things, one of which is to do some work on his or her credit score. One might know that having a bad credit score can greatly affect his or her chance of getting the funding needed to improve the business. One will be glad to know that he or she can find many ways through which a credit score can get fixed, and through taking one these ways, he or she can have the chance to improve the chance of getting a loan.
One who wishes to get business funding can also take the step of creating and brushing up his or her business plan until it is perfect. One might only be new in the world of business, and this might cause him or her not to be very aware of how important having a good business plan really is. One should understand, however, that if he or she wishes to come up with funding to make the company grow, a business plan is important, which is why he or she should hire a consultant who will help with the plan.
Yet another thing that one should do if he or she wishes to get funding but does not obtain it from a bank is to look for other sources of this funding. For instance, business owners can get crowdfunding for business, which is definitely something which has grown in popularity in the modern world of today.
When business owners follow these tips, then, they can be sure that they will be able to work towards the success and the growth of their businesses.
Having Trouble With Your Credit Scores? Here Are Some Tips For You!
When you are a bad credit report, chances are, your other endeavors in life will also be greatly and badly affected. Having a bad credit score is very unfortunate since it will then lead to not being able to borrow money from people or institutions plus not being able to find a decent job right away. Poor credit scores are also not helpful for people who want to land a job in a financing institution, since the human resource management in that institution will initially check your credit scores before they think about giving you or offering you a job.
For those who own businesses and establishments, it might be harder for them to land on opportunities since these bad credit scores affect their whole being in a negative way. If you are someone who has probably had a ton of debts on hand, it may be hard to keep up with some repayments when you want to endeavor in a new business, most especially if your personal wage is not ensured for the first few months. It is not ideal to have to start up a new business venture while you still have a thousand debts to pay for and deal with, since it can negatively affect your finances in the future, both personal and business related, and nobody wants that kind of problem.
It is also not ideal to have to apply for a loan in a bank or in any loan institution since that fact that you have debts already even before you started organizing and planning out your new business gives them a notion that you might not be able to pay up and stick to their rules and regulations in terms of repayment. If you are on the verge of planning to have a new business to venture on, it might be best to actually handle and deal with your debts first and pay all of them up before trying to attempt creating the new business right away. Down below are a few guidelines for those future business owners who still have a ton of debts to handle:
Tip #1. Reach out to your creditors about your debts
If you are on the verge of creating a new business but is also on the brink of falling from a poor credit score, it might be advisable to pre-empt all the necessary stuff first before doing anything else. Hopefully, it will be a lot easier for you to deal with your financial affairs concerning your business once you brush off all of those debts and deal with all of them properly. Unfortunately, being able to solve everything up without difficulty and starting the business clean is not always the case, since this is reality, and in reality, a lot of problems can rise even whilst trying to solve a present one.
Things No One Tells You When Applying For A Credit Card
A credit is a special card given to people as a means of payment for goods at a later date. Certain times using a credit card comes in handy. Such situations include emergency payments, paying for goods in a cashless system or even when handling bulk transaction. People lack information on how and when to apply for a credit card. There some tips to guide you as you think of applying for a credit card.
Your credit score is crucial as you apply for accredit card. The credit card company will have to look at your credit score to inform their decision to agree to your application. When you do so yourself, you can decide if you will be able to responsibly pay your credit within the given time or default. If you have a clean record or a high rating it is evidence that you are you are responsible in making payments thus a credit card will not cause you to sink in debt.
If you know you have a history of repossession, make sure work on having it removed immediately. There are two types of repossession: Voluntary and involuntary repossession. Whether they repossess the car voluntarily or not the repossession still stands to hurt your credit scores. You can appeal to the credit bureau if the repossession was unfair. If your banks are unable to justify their move to repossess their item within thirty days, the record of possession will be withdrawn.
The credit limit of the card is important as you think about taking credit. The limit should be able to cover the needs that you intend it for. Let the credit limit be proportional to the use that you intended it for. Do not settle for a card that does not meet your needs because in the long run it may prove an inconvenience.
It will not hurt for you to take a credit card from a company that has great rewards. Credit card companies may offer rewards as a marketing strategy. Some may reward those with prompt payments or even those who bring them more clients. The reason for awards may vary, but you should go for a company where you stand to get rewards on top of good service.
Lastly, consider your level of income before deciding to take a credit card. Take a credit card if your income can support the added interest that comes with credit. By all means, do not push yourself too hard just so you can have a credit card when living on credit could greatly lower your net earnings.
Always be on the lookout to avoid making mistakes that could cost you loss of property.
Know that Your Personal Credit Score Can Affect Your Business
In our world where competition is very high and dynamic, business people can understand the challenges in running a business. Safeguarding the interests of a business is very clear to the business owner and that means taking great care of the company's reputation and finances. Business people are aware that even just wrong move or decision committed can affect the plan of the business and its bottom figure.
Note that the two aspects of a business, finances and reputation, would pronounce danger if some matters would go wrong. It will be like a death sentence to a company's efforts if something will happen that will turn away lenders and if customers will start to question of the company's situation. One example that would be affected when things go wrong is a business's credit line.
There is a relationship of a business owner's personal credit score to the business even if the business is in a good place. Let us present therefore the different concerns related to this issue so you know its importance as far as your business is concern.
To make you realize how important is your personal credit score to affect potentially your business is when you would like to loan money for your business. Note that it is a practice for lenders and financial institutions to inspect personal credit scores when weighing whether a loan will be approved for the business or not. It is a reality that a low credit score will create an apprehension from lenders and financial companies, and that while the business is doing great this condition is a sign of risk and financial burden to the person and could impact the business as a whole. Therefore, expect these financial companies who lend money to usually disapprove the new loan of the business if the owners of the business would found out to have low credit scores.
Luckily, not all lending institutions would scrutinize the personal credit scores when deciding whether to lend money to the business or not. It is therefore better that your company is operating with a sustained and consistent cash flow, as evidence that you have the revenue to pay for the loan.
Actually, most people do not have any idea on how they stand with their credit score. Know that you can find out about your credit score in several ways through services that come for free. Know that three major credit bureaus are able to make a calculation of credit scores used by companies and persons and their work will be a gauge whether to approve or disapprove a loan.
How To Repair Your Credit File Before Venturing Into Business
When you are entering into the world of business, one cannot help to wait for that day that you will be able to get your expenses covered by your credit card. You need no proof that you are self-sufficient, responsible and a competent person when you are doing business.
Getting your bills covered can be troubling sometimes especially when your credit rating is below the recommended ranks. Credit card are usually differentiated between the business cards and personal cards, but in this scenario where you are starting your business, creditors will look most into your credit card. The reason why they pay more attention to your card is that you will have no tax returns to proof your financial capability. For this reason, creditors will defer to your credit file. When creating a business credit portfolio, one issue that should guide you is how to get a late payment removed from your credit card.
Removing all the problems associated with your personal credit card will improve the rankings of your business card. Some of these ways that you should use to repair your card are as discussed below.
First, you should review all hard copies of your personal card history. To increase your credit score, you should at least know your current score and the history about your credit card. To know your credit score is important but it will not reveal to you about some late payment made, defaults, collections or credit type. Reporting agencies should first give you the credit report before you think of repairing the card.
Then you should seek the services of a personal credit repair expert. the personal credit repair expert improves your cards history and also is known to have contact with many major creditors. Working with an individual who has a good relationship with decision makers in credit card company is usually very good. When you get a specialist in credit card repair, the work will be done within a concise time.
The report should also show that your credit card has diversified types of credits. You can do a lot of harm to your credit history by removing to many credit cards and then charging them to the upper limit. Ensure also that your card has variety of credit types to improve on its history. You should apply for a small auto loan and then pay it off to increase your score and to proof that you are financially capable.
How to Control and Manage Your Finances
Even though not a lot of people will agree to it, but the thing about money is that it always is something we all want to earn and possess all the time. To be happy and satisfied in life, you have to be financially capable and stable. But the sad fact is even if you feel and think you have enough money right now, there always will be problems regarding your finances that you must face later. These problems could well cause your downfall.
The thing is for you to avoid losing grip of your money and finances, you need to take control of it immediately, and we mean right now. So, here's a list of tips from us, all of which are intended to help you take control of money matters in your life.
1. You need to fully understand what your financial situation is.
How can you possibly take full control of your finances if you don't even know your current standing? Are you even counting the number of credit cards you have right now? Are you aware how much money you owe to people? How much money do you have in your bank account? By having a good idea of how much you currently have and owe will give you a good start in the hope of managing your finances better.
2. Consider budgeting as a necessity from now on.
If you haven't been drawing up your budget ever since you started earning your own money, then it could very well be the reason why you can't seem to call yourself as financially stable. Some people feel there is no need to, maybe you feel the same way. However, you probably don't realize it but budgeting is the best and simplest form of planning ahead. It is where you can figure out what you can spend with the money you currently have and learn if there is something you can spare for saving. In reality, there is no reason not to set up a budget for your expenses in the future since it won't take an hour to do so.
3. Consider getting an financial expert's advice.
Now if you still aren't particularly sure about your capabilities of managing your finances the right way, then the last resort is asking for help from financial advisors. This is very true for people who are supposedly capable enough of making money but always find themselves running out of it.
The knowledge and expertise of a financial advisor could be the only thing you'll need in order to come up with the best way to control your finances since they can give you information or impart knowledge to you that you never knew before. Yes, it is true that you're spending money to get help from finance experts, but it sure is worth it because they can help you get back on your feet.
Cited reference: have a peek at this website
Generating Finances through Careful Investments
Our day to day activities have always involved money. We get out of bed to do our jobs and to make income. We purchase the items we want utilizing our money. It is important to each human being and every day we wish to have lots of it. We keep on encountering people saying that money can't buy happiness but it sure can help us big time to have more options in life and to make our lives more fun and worth remembering. We are not needed to become billionaires first to be truly joyful with our lives, but being able to have additional funds is often beneficial. If you are someone who wants to boost your balance, you might want to consider investing. If you invest, you can always hope that your asset will bear fruit in the future. If you are considering of going into the world of making an investment, then make certain to have these solutions performed first to stay away from great risks.
Regular Checking Your Balance
Prior to actually doing something that involves your money, constantly ensure to check your balances and your credit track record first. You need to know how much you have to spare before making your final decision. It is not recommended to simply make estimation on how much is in your bank account. You should check it everyday and update the details.
Be well informed
If you are thinking about investing in shares, property or a business venture, do not assume that you already are an expert in the field because having an experience in a relevant field does not immediately make one an expert. Take this an example, having an occupation as a business expert is not the exactly the same as becoming an investor in a new business venture. Be well informed of the many opportunities it can give you and do extensive research. Study the facts and figures you have gathered and do not decide immediately.
Ask someone
It does not matter how much you believe that you have found the most excellent house to invest since you will always be requiring the services of experts like the financial advisor Sidney. Advisors are important since they are there to help in ensuring that the investment you made is protected for they exist to assist in making sure that the investment you decided is safeguarded. They will even guide you to identify or figure out possible issues you might be dealing with. It is could be true that you can make a bunch of cash through investing but losing all of it is also unavoidable when you do not monitor and ask assistance on it from financial experts. It is always important to be cautious especially if it involves the money you have worked hard to earn.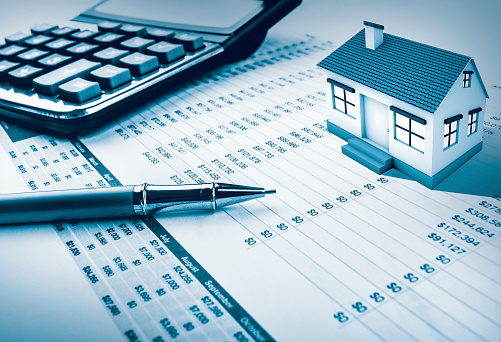 Creating An Online Financial Site That Is Friendly To People
The most crucial thing in today's economy is finding capital for small businesses that are wishing to thrive and grow. Small businesses are key drivers to the almost entirety of countries economy. The the diversity of market has been noticed of late due to the contribution of small enterprises. Some countries have collaborated with some organization with the aim of availing money to small businesses. Various programs and strategies have emerged to make sure small-scale business have access to capital.
The Texas government has improved and allocated various programs to boost small businesses. Sole the proprietor has been relieved the burden of tirelessly seeking for financial aid to boost their business. Financial online sites that are simple and easy to navigate has been incorporated into the system. Small businesses are now able to expand, improve and mitigate financial challenges that affect business.
User-friendly financial websites have been introduced for the sake of small-scale entrepreneurs. The services offered by these online financial websites have made it possible for proprietors to apply funds online. It is paramount to create people friendly commercial websites. This is because they beckon readers and users in large numbers due to their simplified nature. The primary goals of user-friendly sites are to make sure users can navigate and read the online content.
User friendly sites must be designed and constructed. These sites should be simple, flexible, convenient and easy to use. There are factors influencing user-friendly sites. Foremost consideration is identification of target audience. It cannot go without saying that this is the key factor which influences massively the outlook and nature of the online financial site. What the target audience might need to be deemed before creating an online site. The primary wants of a sole proprietor are taken into consideration. In additional to these, market gap present must be taken into account. The target audience data helps in creating content that meets their demands and interests.
Besides, an online financial site that is user-friendly must have proper coding. Proper coding makes it possible to create content that is simple to understand. Besides, monitoring and using these online sites is easy. The financial sites must have a nice coded language. It should have eye-catching images, simple navigation headers and plug-in that makes is easier to share content on social media.
Seeking the care and services of websites developers has an immense aid to the creation of a site that not only attracts but also have a presentable outlook. They create professionally functioning online sites. They make a simple dull looking websites to be presentable and friendly to use. It is thus necessary to include this personnel in the process of creating a financial site that is easy to use. These experts have different knowledge in the process of creating an exceptional internet site, some designs websites, others codes while others are purely UX developers. To have small business access capital there need to create online financial websites. This, in turn, will promote Texas small businesses.